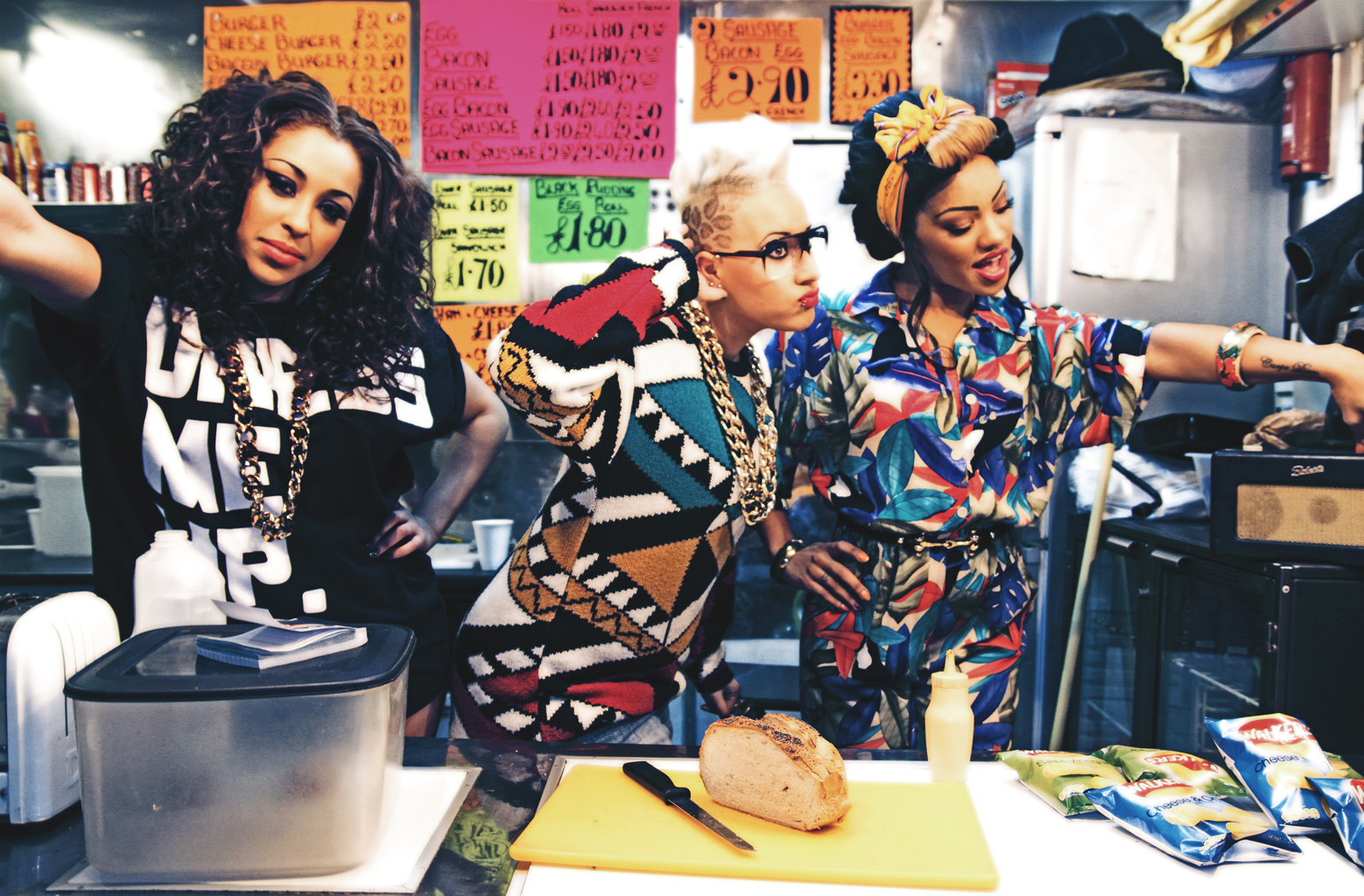 Independent women with balls! Otherwise know as StooShe (pronounced STOOSH-E) invigorate the girl band formula with an explosion of anarchic attitude. The trio, consisting of Alex , Courtney and Karis have already delivered their X-rated introductory single 'Fuck Me' and an explicit re-interpretation of Ini Kamoze's 1994 dancehall hit 'Here Comes The Hotstepper'.
Tipped for the top everywhere from the underground urban press to the broadsheets. RWD described them as "majorly exciting" and that they represented "a new strain of UK feminist activity", The Guardian compared them to "an X-rated En Vogue", while Disorder stated: "Think of St. Trinian's but so much cooler."
StooShe's ferocious independence will continue with the release of their next single 'Betty Woz Gone' this November ahead of next year's debut album.
Check out there StooshTape below to give you a taste of whats to come! Think Destiny's Child without the religion.
StooShe | The StooshTape by StooShe