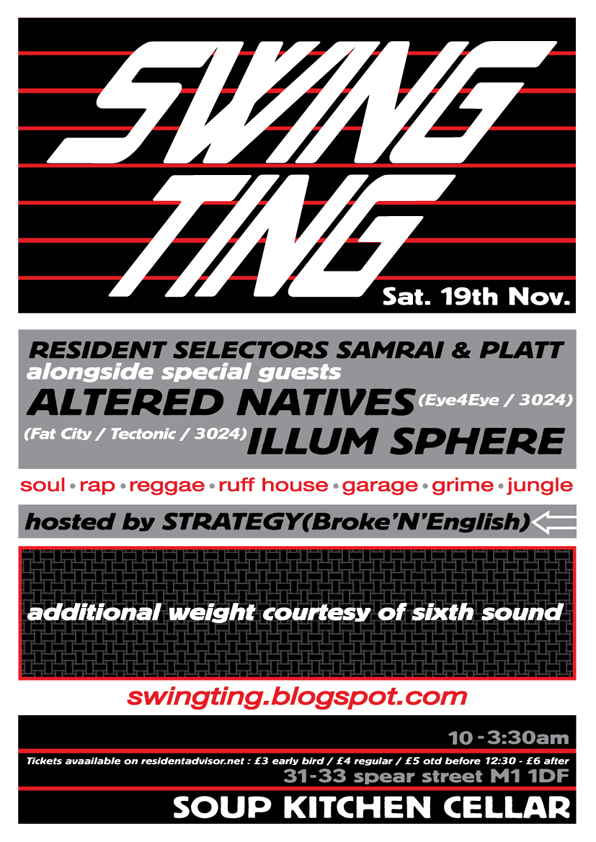 SWING TING FEAT ALTERED NATIVES, ILLUM SPHERE & STRATEGY
After Samrai of Swing Ting's undeniably awesome set at Just Jam 28 he dropped in on the Wifey 30th Deja Vu FM show, of which you can download free here.
Samrai and Platt will be hosting their monthly party on November 19th in the Soup Kitchen (Manchester) basement, featuring the almighty ALTERED NATIVES and ILLUM SPHERE with STRATEGY of Manchester hip hop outfit Broke'n'£nglish on hosting duties. Shit gon get dif'rent.
SWING TING SOUNDCLOUD
FACEBOOK EVENT
@deejaysamrai
@plattDJplatt