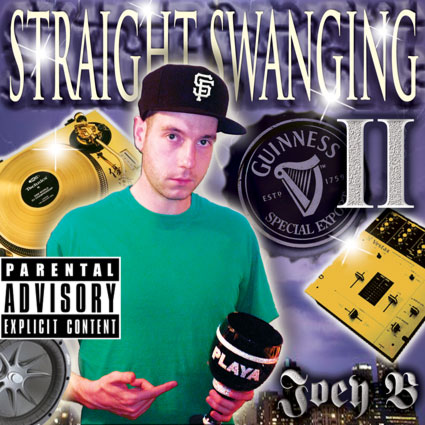 Joey B of Manchester's premier reggae and bashment night Hot Milk has a passion…for the Dirty South. Well that makes two of us! I used to listen to Rick Ross whilst I closed dead peoples bank accounts. I thought it was more respectful than all the other bastards listening to Katy Perry.
Maybe I should really be hating on these rappers who wear two watches on their wrist with glee (and we're not talking the gummy £15 Casio types) but I just can't. I'd go out every weekend and listen to this music, but is that possible in an ex-Cottonopolis? Somehow I don't think so. The closest thing is an RnB type soirée and I'd be knee deep in Ed Hardy, clubs with purple up-lighters and champagne bought with cheddar from Pay Day Loans before I could say 'Big Meech'. But Joey B has given me a bit of hope out here as this mix is sicker than sick (I mean…Trick Daddy!). The songs aren't the obvious 'swag' choices, he's dug a little deeper and I lift my cap to it. It's probably best enjoyed with a styrofoam cup filled with liquid codeine, icy Sprite and a purple Jolly Rancher (but rum & coke will do). I love how he even got his artwork 101% on point (as below) with the pimp cup and the more locally appropriate Guiness replacing the sizzurp. Genius. DOWNLOAD NOW!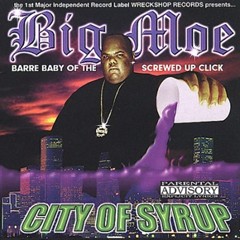 Also, I hit Joey up for this favourite Dirty South-esque videos as a nice little side sawce for this post. Usually these songs are something, but if the videos are SOMETHING ELSE. You know – ridiculous whips, chunky thighs, gold teeth, well groomed facial hair, iced out chains and usually a fat man or two. Had to get a true enthusiast to share some gems with us so here ya go….
Joey B – Straight Swanging 2 by joey-b-hotmilk
"No video for this one I'm afraid cos it's from his most recent mixtape TRU REALigion but it's so big at the moment that I had to feature it."
"Officially E-40 is a hyphy artist but he's so big in the South it doesn't matter, plus this song features two dirty south veterans – Slim Thug and Bun B."
"This made a massive impact on the South and me when it dropped."
"Huge Screwed Up Click anthem."
"Classic."
Joey B – Straight Swanging 2 Tracklisting
1. Wiz Khalifa – Young Boy Talk
2. Rick Ross (Ft. Styles P) – Blowing Money Fast
3. Trick Daddy (Ft. Duece Poppito Of 24 Karatz, Trina, Co Of Tre +6); – Shut Up
4. Jody Breeze – Patna Dem (Freestyle)
5. T.I. – What You Know
6. Waka Flocka Flame – Hard in Da Paint
7. Master P – Da Last Don
8. Wiz Khalifa – Mezmorised
9. Bushwick Bill – Only God Knows
10. Master P – Bout it Bout it 2 (Doubled up by Joey B)
11. Young Chris (ft. Future) – Racks on Racks on Racks
12. Juicy J – Zip and a Double Cup
13. Rick Ross (ft. Drake,Chrisette Michele) – Aston Martin Music (Cropped and Skewed by Joey B)
Also, Northern contingency, be sure to check out Hot Milk. Monthly at The Roadhouse in Manchester.
@JoeyBashment