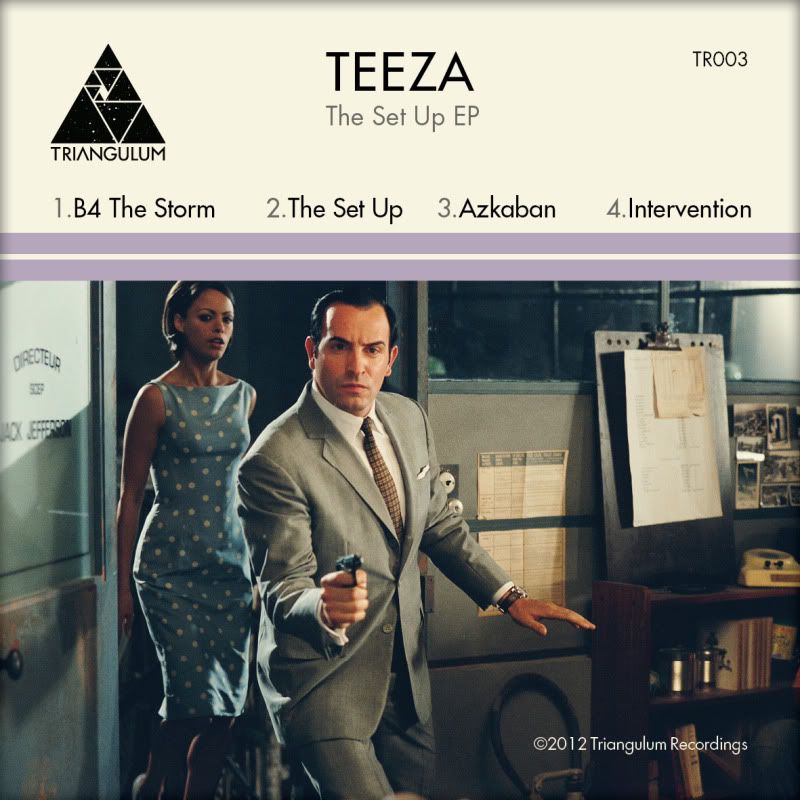 Many thanks to everyone who has supported my label, Triangulum over the past year. As promised, there are more releases to come in 2012.
I'm pleased to announce that Triangulum's 003 release comes courtesy of Teeza, with a four-track EP containing previously unreleased instrumentals plus new material, which will be available late February/early March to purchase digitally.
If you like your Grime beats dark, hard and moody, then this one's for you.

Tracklist:
01. B4 The Storm (Instrumental to Dream McLean's White Bread)
02. The Set Up (Instrumental to Maxta's Wasteman Corner)
03. Azkaban (Instrumental to Shorty, Blay & JME's Be Like Us)
04. Intervention (Instrumental to Dream McLean's Stop Me)