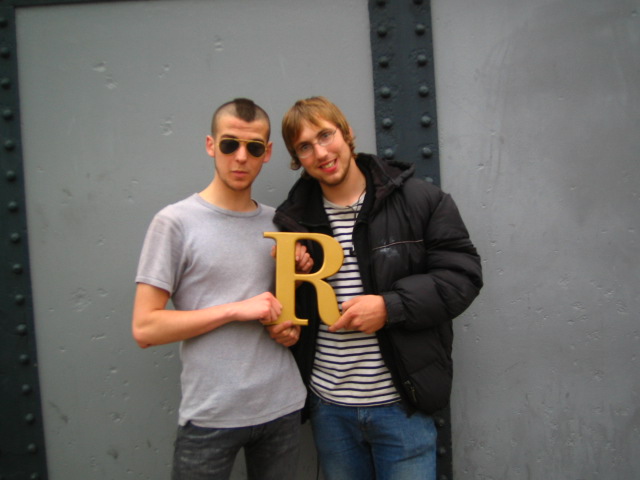 What you think that shit up there is? Robert DeNiro circa Taxi Driver and his madcap mate stealing the 'R' from the Rovers Return? SPOT ON. (Except it isn't Robbie D and was taken outside Granada Studios early one Sunday morning in May 2006 after a catastrophic night out).
If they ever do a Don't Watch That run of This Is Your Life then I want this to be the highlight. Grand theft from the nation's favourite street. Young man looking like Robert DeNiro running past Kevin Webster on Coronation Street with the R from the Rovers Return in his hand with a dozy sidekick called Prime. Sounds like the most terrifying shroom trip ever. Yep I'd lock myself in the production office too.
Anyway I took the photo and it ended up in The Sun with the headline 'R's Bandit'. My mum took the cutting and framed it. I'd go as far to say we have more pride in this than my damn degree. At least this story makes people laugh.
THISSSSS IS YOUR LIFEEEEEEEE. Gimme dat red book.