Hi guys, it's me, Loukia and I'm just here to tell you 2 things. Number 1: I want to be a Rasta and number 2: if your surname is 'Marley' you are good at music by default.
Last week I was invited to go and do what I do best… PARTY… Jamaican style. Tim and Barry accompanied me to the Respect Jamaica 50 Festival at Indigo2, for a sell out Damian Marley show and it was probably DEFINITELY, the best show ever.
Reggae royalty does not come any finer than the children of Bob Marley and we were jamming not only to the sounds of Damian Jr. Gong, but also his brothers Stephen and Julian, his nephew Jo Mersa and in my heart/head, slyly to Bob himself. From Welcome To Jamrock to Could You be Loved, the entire show was as incredible as you would expect from the Marley gene pool (which by the way is in a league of its own).  No words will do the show any justice really (but if you want lots of words you can read the full write up on my own blog later on this week), so we'll let the pictures do the talking instead.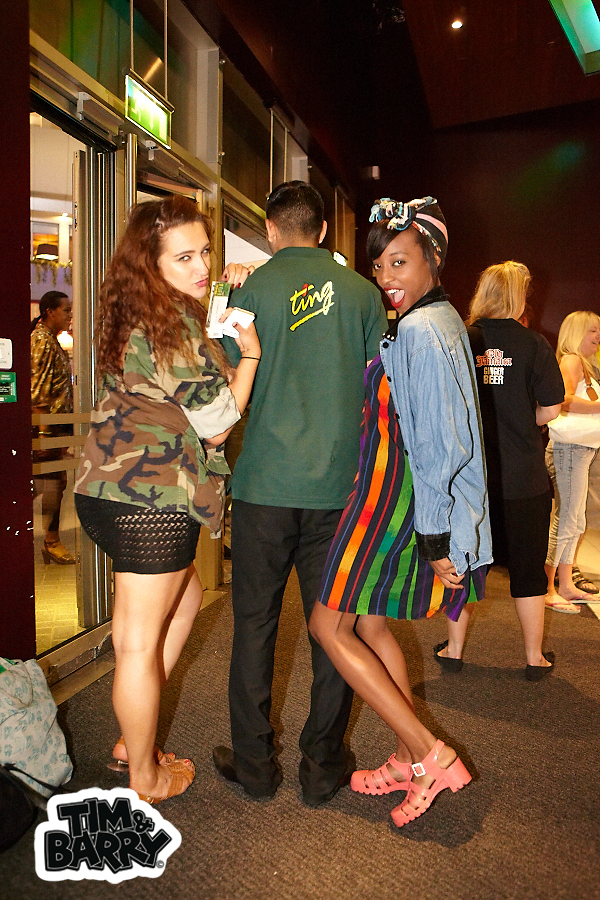 Loukia and B getting refreshements.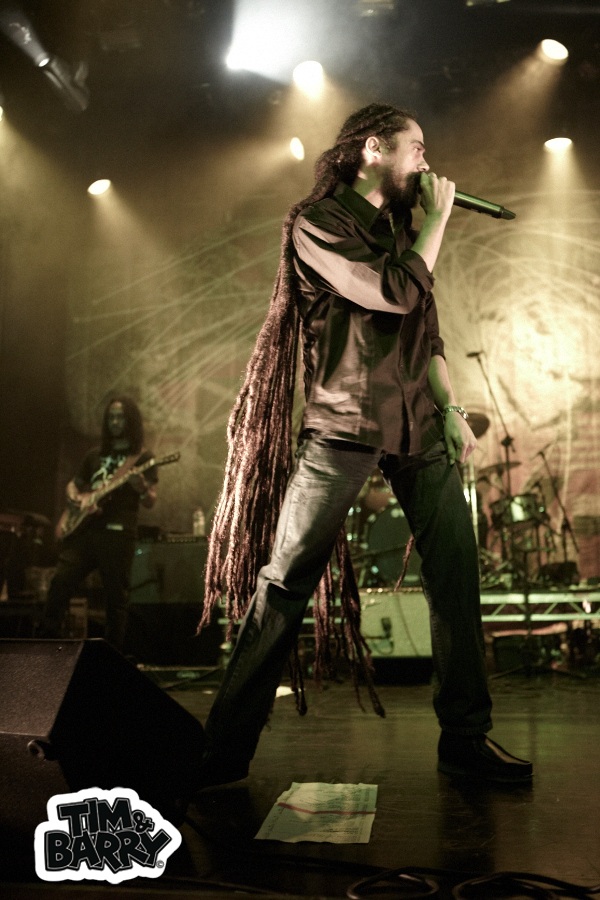 Damian Jr. Gong Marley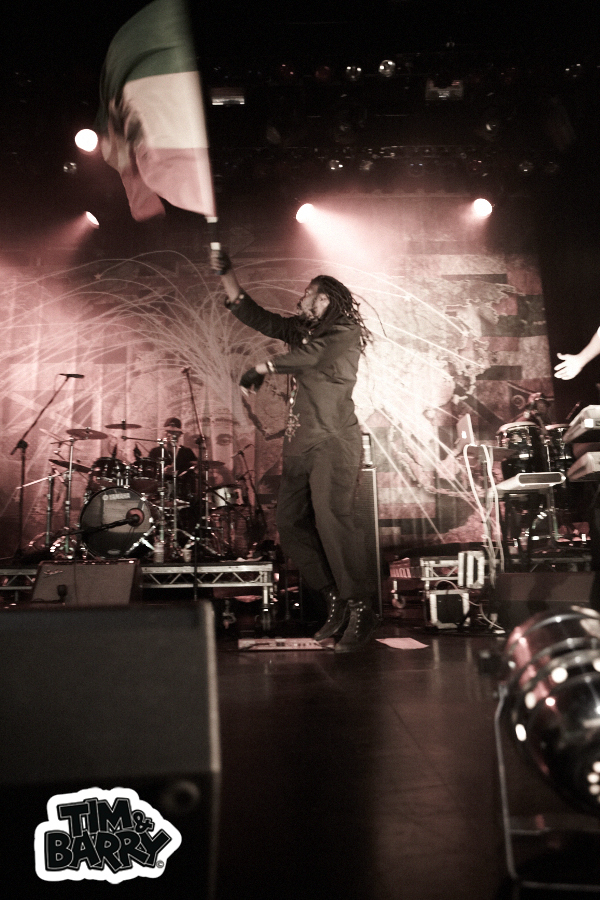 The Flag don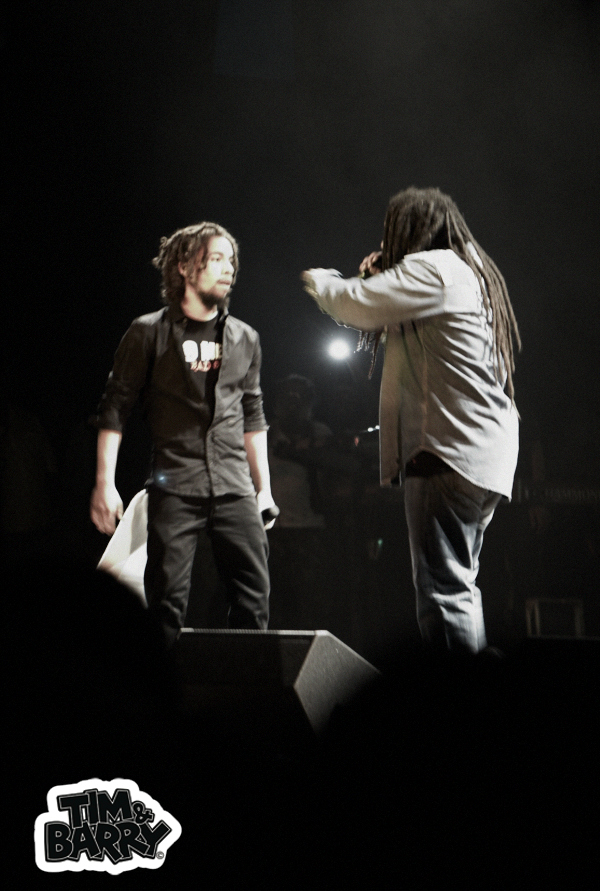 Stephen and his son Jo Mersa Marley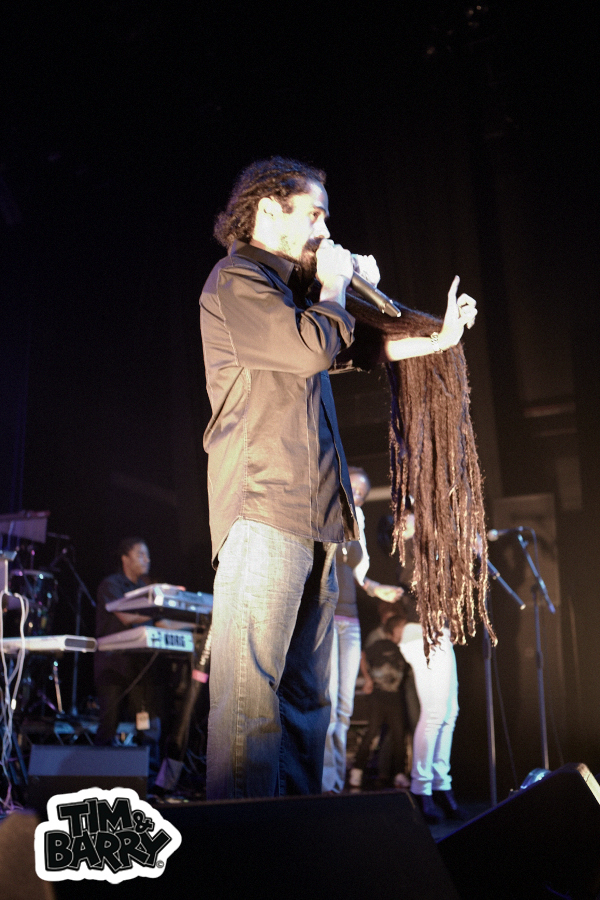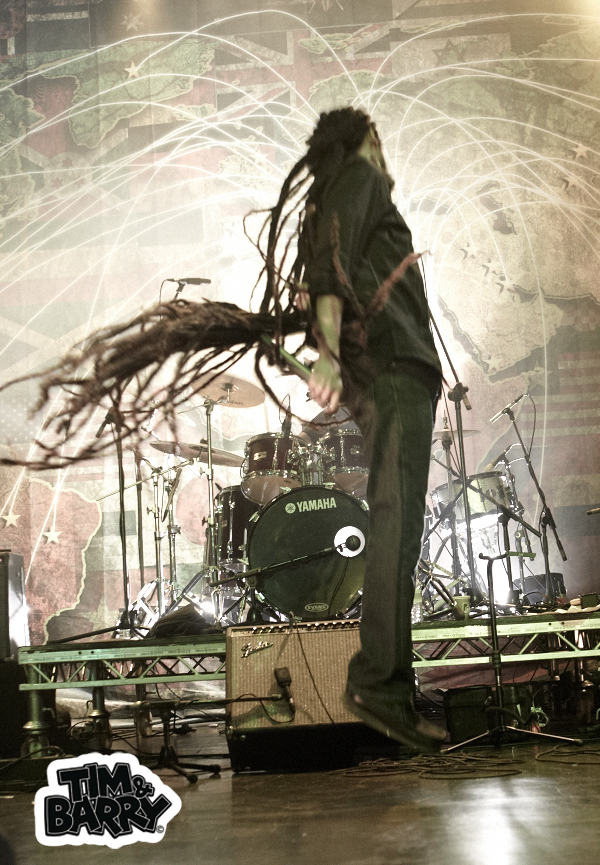 Damian Marley
Thank you  Jamaica and Marley family for your incredible music. #RespectJamaica50th