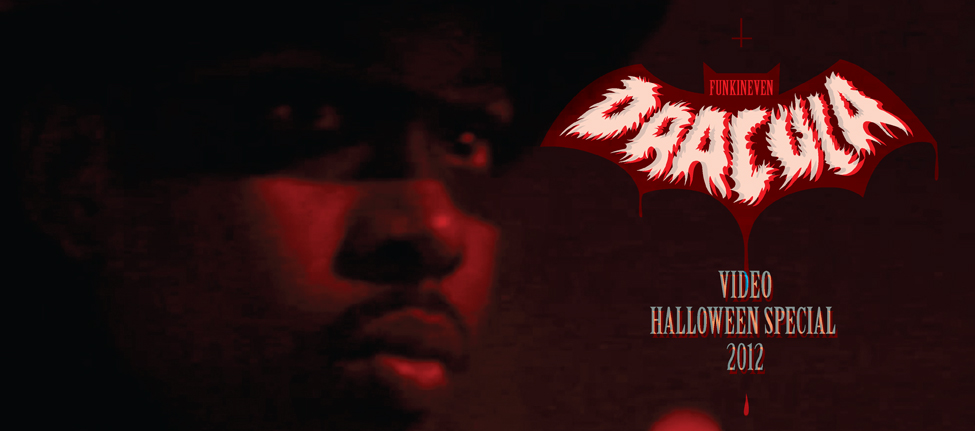 After releasing what I THINK is the e.p. OF THE YEAR [Sweets/Chips] , i was eager to find out what was next from Funkin. I was very happy to find an e-mail from Steve inna my inbox this afternoon.
Forthcoming release "Dracula" on his imprint "Apron Records" is a stuttering 303 acid jam, reminiscent of the brilliant "Roland's Jam". While "Cha" the B-side is a loose-limbed slice of proto-techno which goes heavy on the unfiltered analogue bass, driven forward with lolloping drum machine beats.
Check the video for a sinister fright… Jack the Ripper meets Dracula Halloween Special!
Released on red coloured vinyl, the look & sound for a perfect 'horror' movie soundtrack
Buy > http://www.rubadubrecords.co.uk/music/techno/cha-dracula
I rarely play vinyl so i'm waiting for that digital release yo!

FunkinEven 'Dracula'.. taken from the 'Cha / Dracula' Coloured 12″.. Produced By S. Julien.
Vinyl Released date: Halloween 31st October 2012
Digital: TBC
Label: Apron Records
Director: Hiroo Tanaka AKA Inumikaku
Styling: Stevie J & Leah Jennings
Art Director Benedetta Sodini
Presented By: DoggyTastes
Filmed on VHS & HD Camera