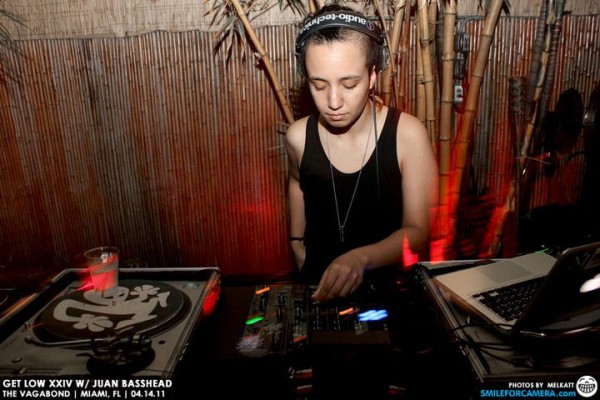 I present to you Miami/Brooklyn based DJ/ promoter/label owner/all around amazing human : Adrianna "Gooddroid" Moschides.
She was a key player in the introduction of proper dubstep to Miami in 2005, hosting the first weekly dubstep night  in the state of Florida. I personally became a fan because she was one of the few DJs in Miami spinning UKG, FG, 2-step, and Chicago juke.
Adrianna created  Loveless records in 2011. Her label represents emerging artists from US to Japan, featuring UK based producers like Deji, and Biak. When looking for a new artist she says she looks for "passion, creativity, and they have to really have their own sound, and a bit of a following."
Loveless will soon be dropping a video for a new release by Russian based producer OL. In the mean time, check out the most recent video released by Loveless for OL.
enjoy!
-chachichinikki