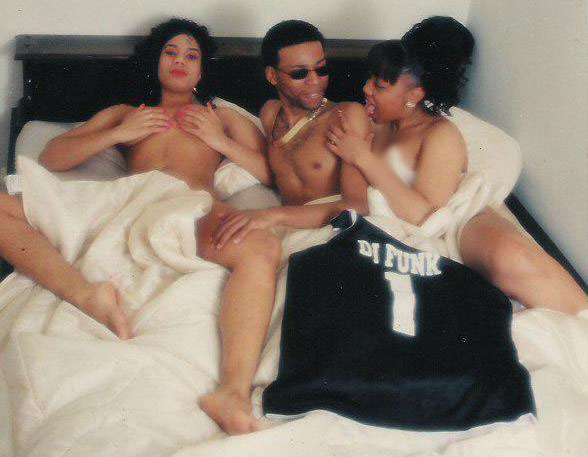 Manchester. Lock up your wives, mommas, aunties, daughters, cousins, nieces, step-mommas, grand-mommas or generally any female relatives/friends /innocent bystanders…juke is coming to town and pretty much anyone with a rounded ass or jiggly titties is probably gon' get some.
Not one but TWO Chicagoan ghetto house legends will be throwing it down in our fine Northern city tomorrow. Celebrating FutureEverything at The Ruby Lounge will be Juicy & Contort Yourself presenting the one and only master of smut that makes your ass wiggle, DJ FUNK. You wanna Donkey Punch? He'll give you two. Little interesting morsel of information – I heard there might be strippers. Big ones with oiled booty's.
Down the road at Deaf Institute, Now Wave and Hit & Run join forces to showcase Planet Mu a 'Bangs & Works' evening with DJ Rashad and DJ Spinn. I might have to ask Tim how to pronounce it again (DJ Rashad, Rasheed, Rashood?) because I have no idea either.
Typical Manchester behaviour, night-life dry for weeks then a downpour hits all on the same night. I've been waiting for DJ Funk to play Manchester since 2006 and we never have juke/ghettotech/booty bass nights…but then hey, two come along at once?! Raaaas.
CONTORT YOURSELF & JUICY PRESENTS DJ FUNK Event Page
NOW WAVE AND HIT & RUN PRESENTS BANGS N WORKS Event Page