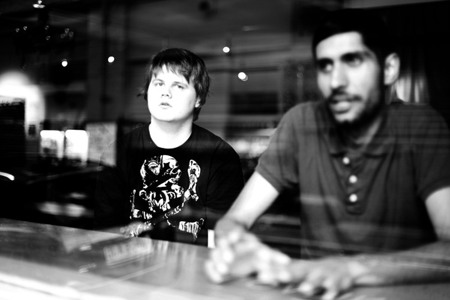 Photo credit: Rachel McFarlane
Everybody loves a late night creep, especially when its served up on a mighty fine EP from Manchester's very own Swing Ting. 'Creepin/Hold Your Corner' [FC12041] 12″ drops on Fat City Recordings this month – AND it's a percussive, acid-esque treat that makes me really rather happy.
Swing Ting – Creepin / Hold Your Corner 12″ (Fat City FC12041) by swingting
Everyone loves a EP release twice fold when there's a launch party…
…and seeing as Swing Ting know how to throw a bubbly shin-dig the date for the diary is October 15th at the Soup Kitchen (Manchester) basement, with Swing Ting's own Samrai & Platt joined by guests Jon K and Fox on toastin' duties. Event page is HERE for all you Northern dwellers.
SWING TING BLOG
SWING TING SOUNDCLOUD
JON K & SAMRAI MIXES FOR DON'T PANIC (MPFREEZYS!)
@deejaysamrai @FatCityRecords @plattdjplatt