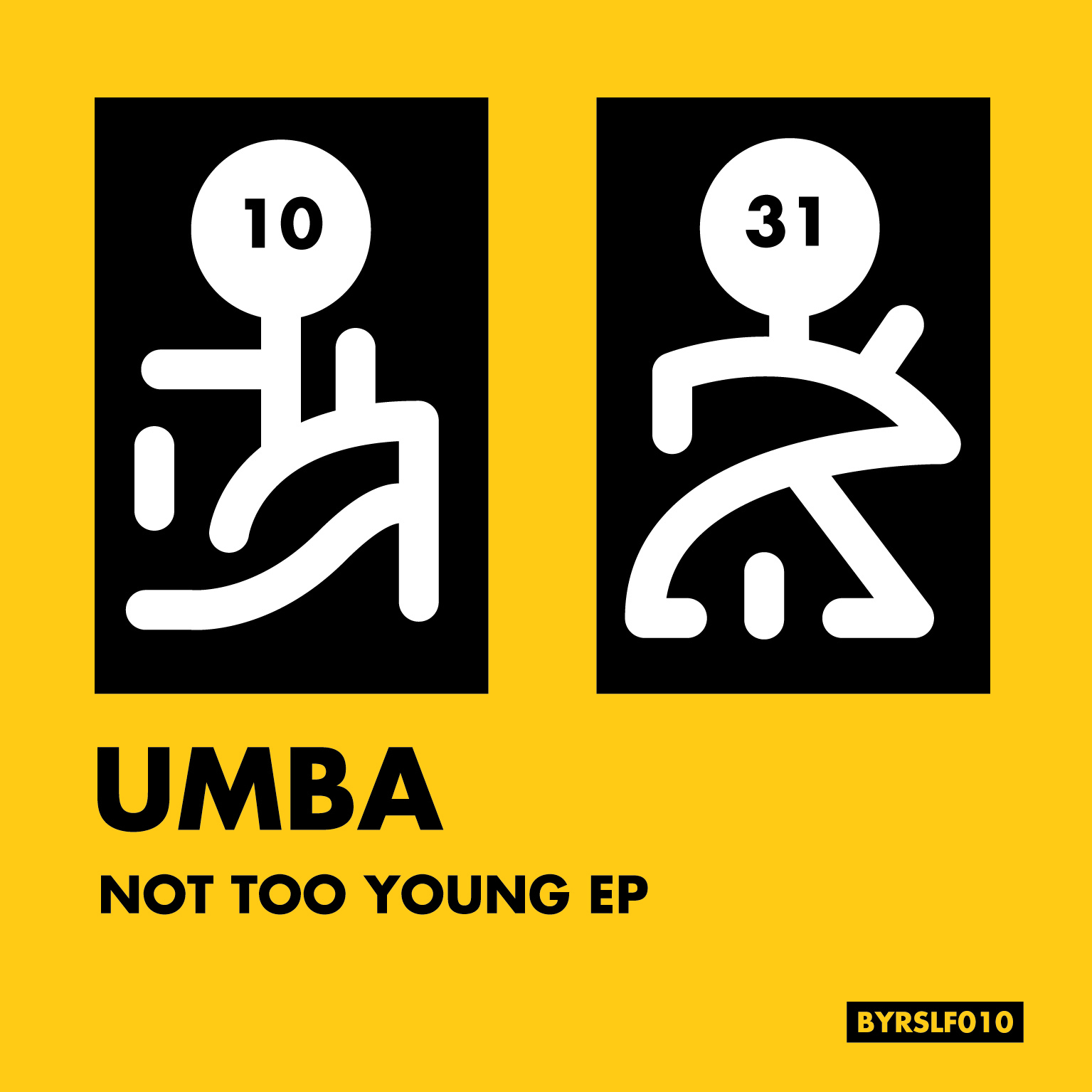 B.YRSLF DIVISION are in no doubt proud to announce their latest release, the Not Too Young EP (BYRSLF010) from Polish producer and Roland drum machine aficionado, UMBA.
BYRSLF010 | UMBA – Not Too Young EP (forthcoming) by B.YRSLF division
A lick-your-lips stew of skewered acid house & deep throbbing techno inspired sounds to cater for all. Regardless of whether you swing towards the mysteriously deep vocal riding the jittery rhythm of title track 'Not Too Young' or the chaotic movement of 'Acid Rain', UMBA manages to showcase perfectly a rich variety of sounds and styles over the five tracks of this release. Thumbs up UMBA and thumbs up B.YRSLF!
My favourite moment? The squelchy bass and percussive power of 'So Socalize' droppping out perfectly into an euphoric breakdown that you could imagine A Clockwork Orange's Alex and his Droogs blissing out to on the dancefloor of a 2012 version of the Korova Milk Bar. Lads, melodic shock outs are one hundred million times more powerful than ultra-violence.
Note also the U.T.T.U remix of 'Acid Rain' by our boy DJ HAUS…stompin'.
Available on BOOMKAT from Monday 6th February.
Released by: B.YRSLF division
Release/catalogue number: BYRSLF010
Release date: Feb 6, 2012.