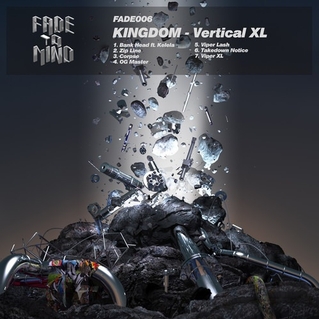 I'm not going to chat shit like most other music 'journos' because quite frankly they make their trade flaccid. All you need to know is Kelela has laid some serious vocals over Kingdom's 'Bank Head' aka my personal favourite from the recent Night Slugs Allstars Volume 2 compilation.
I've been listening to it manically after it appeared late into the recent FADEMIX003 mix by Bok Bok. Ears were totally tweaking the first time I heard it being mixed in – damn not been this excited for a vocal since Prancehall got Jammer to lay a freestyle down over Britney Spears's 'Toxic'. Thats saying something.
The track will feature on Kingdom's upcoming Vertical XL EP out May 28th on Fade to Mind.
01. Bank Head (featuring Kelela)
02. Zip Line
03. Corpse
04. Viper Lash
05. OG Master
06. Takedown Notice
07. Viper XL
Fan-boy over and out.