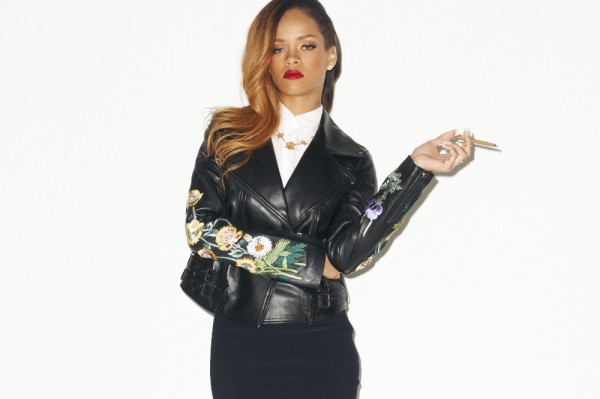 Maggie Thatcher – power dresser? No. Holding a clutch bag and trying to show the world you don't have a dick by wearing a skirt and frilly shirt with your suit jacket is not powerful. Lets put this into perspective and translate in 2k13 lingo. If you grew up with a constant burning desire to smoke café crème roll up blunts and don a leather trouser suit with your Nefertiti side boob tattoo hanging out then I can tell you and your wardrobe NOW – this is the first day of the rest of your REAL fucked up power dressing life.
CRISP WHITE SHIRT

Better invest in a decent white shirt that looks like its been touched by the hand of God every morning. Plus, regardless of sexuality – come home with a bright red lipstick mark on the collar every single night. Powerful women attract a ton of pussy. Capitalize.
LEATHER
Leather…and whilst you're at it bring out the metaphorical whips and chains. Adopt a gaze that gives an automatic fifty lashes on the back to whoever crosses your path. Remember – if deadlines are going to be met in your mythological powerful world, you have to look and act like Beezlebubs' wife on the regular. Even Kanye wears a leather skirt these days. Boot-cut polyester trousers just don't cut it anymore.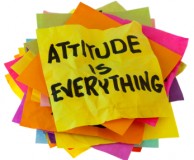 ATTITUDE
Power Dressing is a way of life so expect an overhaul. Spray that eau 'don't fuck with me' toilette on heavy and apply on your war paint (aka MAC Foundation).
You best re-hash that CV as well, ditching the lowly 'administration assistant' and 'PA to Evil Homewrecker' roles. You are the Chief Bitch and Full Time Awfulizer around here now.
UNDERWEAR
Buy a shit ton of underwear kinky enough to make the sex dungeon master blush and feel uncomfortable. Sell your shitty used stuff on eBay – an online hotspot for sexual depravity and knicker sniffers.
INSPIRATION
She's a bat shit crazy bitch and Illuminati Princess whose probably let quite a few guys see her 'biscuit' but Rihanna places high in the Power Dressing stakes. She makes a million dollars from just breathing so it's ok for her to post bible quotes and put on her favorite Chanel suit to roll around in the mud. That shit don't matter, there's always a minion to totter off to the store around the corner and press a few digits in. Voila! Rihanna is dripping in diamonds and strategic side boob.