New one from HxdB on B.YRSLF…'Skool Dayz'. Sure do wish mine had sounded like this. Imagine involuntary listening to Good Charlotte backwards whilst eating a tuna mayo sandwich and you're probably close to mine. All I wanted to do was listen to Californa Love by 2Pac but everybody else had other ideas.
EP also features some remix heat from Dr Jeep (apocalyptic drum and bass fall-out session in a dark tunnel), trippy tune baker Distal (bunch of scientific things colliding in a test tube), Krusha (as before but with a screwed up Big Boi riding a 90s house piano and rave samples soaked in that purple drank) and a collaboration with Vancoovs own Ryan Wells.
— BYRSLF023 —
1. SKOOL DAYZ
2. SKOOL DAYZ – DISTAL AMNESIA MIX
3. SKOOL DAYZ – DOCTOR JEEP REMIX
4. SKOOL DAYZ – KRUSHA REMIX
5. SPLASH feat. RYAN WELLS
Mastering by HxdB
Artwork: Simon Bernheim
Cop that ish from Juno.
And to keep y'all happy Grandivaa did a bunch of Birthday Bootlegs and gave them all away…that ain't selfish.
The Cassie one is roundhouse-kick-the-Tesco-shelf-stacker fierce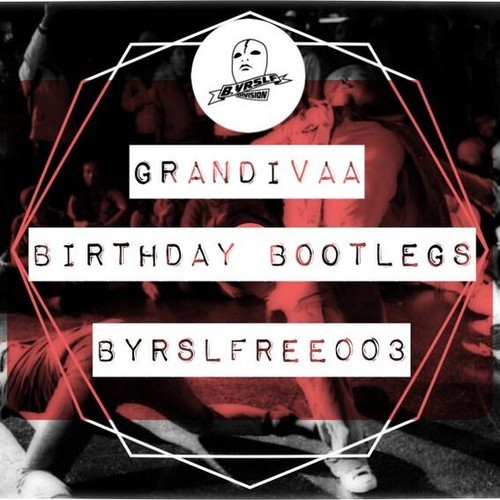 Grandivaa's Birthday Bootlegs [BYRSLFREE003]
1. Cassie's Turn Up Grandivaa Bootleg)
2. Jam City's How We Relate To The Body (Grandivaa Bootleg)
3. French Fries 'Forward Action' (Grandivaa Bootleg)
4. Wen's Play Your Corner (Grandivaa Bootleg)