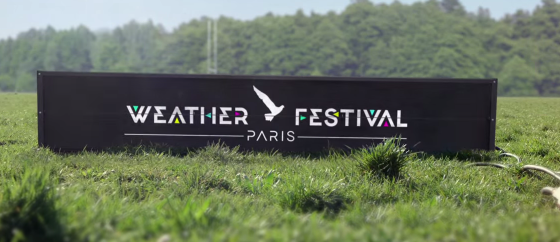 Spanning over three days in Paris' leafy city haven of Bois de Vincennes, Weather festival will play host to acts as varied as Omar Souleyman, Xosar, Lil Louis, Floating Points, Karenn (Blawan + Pariah) and Vatican Shadow.
House and techno is not the usual DWT genre but we never discriminate, especially when there's a massive field and beers involved.
Ya girl Esqueezy is hitting the festival to eat steak frite and drink 'Panaché' (aka the French answer to Bass Shandy). Report to follow.
Weather Festival
4th – 7th June, Paris