DON'T MIX THAT VOL 040 – MIX BY STRICT FACE by Don't Watch That on Mixcloud
Strict Face (civilian name Jon) is based out of Adelaide, South Australia. Reppin' Tuff Wax, Gobstopper and Sea Lions…he keeps it real down under and his new jawn Changes II (Sadder Remix) is a sad lad anthem.
He also celebrates baby maker soundtracks with his lil side project, Romance Streams.
..and he makes a mean cassava cake. Just saying.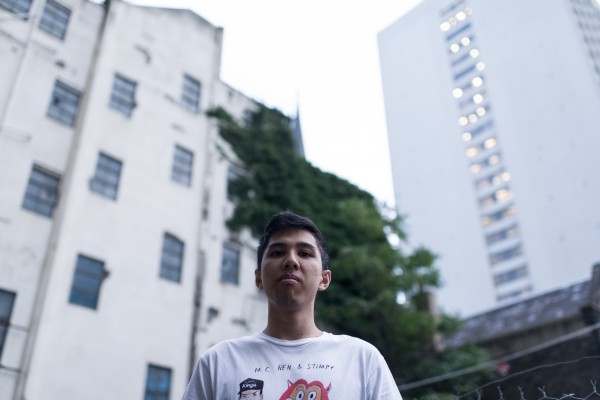 Tell us a little bit about you… 
I'm Jon, and I'm based in Adelaide, South Australia. I've been toying about with production for a decade, but Strict Face has been a thing for the last four years.
What is the music scene like in Australia right now? 
Its in a pretty good place right now, actually. Everyone still goes hard for house and techno, but there's been a slowly-increasing reception towards the stuff my mates and I are into so I've got a lot of hope for it. It helps when there's heaps of sick crews throwing parties throughout the country at the moment – big up DeadWeight, Lucidity, Reload, club_ESC, Onepuf, 50/50, the Kush Club, Untzz and Bass Club. There's a lot of really sick producers as well right now. I've mentioned heaps of names before, but there's also guys like Victoria Kim, the RY4 guys, Air Max '97, Dexter Duckett and Secundus who I'm feeling at the moment.
What makes you look towards British music and what genres inspire you the most?
I guess it's the constant eerie nature/darkness of British music that seems to parallel with the constant overcast weather you guys get… and this is coming from someone who's a big fan of sunlight. Almost anything will light that 'spark' in my head, but it generally tends to be modern pop/rap, minimalist music or synth pop for the most part.
Do you do anything else outside music and what would you do if you didn't produce?
I graduated from uni back in March, so I've pretty much focused on production and DJing for the most part, which is great. In saying that though, I did just hatch up a plan with my mum to make and sell Filipino desserts, so that could be a good second career path. For real though, if anyone reading this happens to be letting me crash on their couch next time I'm playing outside of Adelaide, I make a mean premium cassava cake.
What is the most ridiculous thing you've ever eaten? Fast food vibes.
When I was living in the Philippines, I once had a skewer of roasted-then-dried chicken blood which was cut into cubes. It's not all that horrendous – there's a Filipino dish that DOES use pig blood as a central ingredient after all – but it's funny for the fact that it's called "betamax" by street snack vendors. It still pales in comparison to balut or 'adidas,' though. You'll know what I mean when you Google 'em.
City or beach?
Fuck, that's a hard one. I'm gonna go with the beach though. You can't go wrong with lounging in the sand while blasting some ridiculously catchy pop or drunkenly sailing a little raft through the waves. Not to mention being in the city can be pretty scary, depressing as fuck or both sometimes. Sunburn sucks though.
What is your dream outfit?
"T-shirt by Uniqlo. Long-sleeve shirt by Screwed Up Click Apparel. Pants by Norse Projects. Shoes by Reebok. Socks by Utoepia. Watch by Omni Consumer Products for Casio."
Favourite person outside of music?
Right now, I'm kinda torn between Alfonso Ribeiro as Carlton Banks and this guy.
Weirdest thing that's ever happened to you?
For ages, I got pretty spooked out because I'd jolt up in my sleep at times. It turned out it was actually a symptom of bad sleeping patterns, so I was relieved yet a little disappointed when I found out.
OVER & OUT
WEB / SOUNDCLOUD / TWITTER / DWT CHART