Don't Mix That Vol 39: Joey B – Straight Swangin' 5 by Don't Watch That on Mixcloud
Joey B is that white tee donning, drank soundtrack toting cap-down-low Yorkshire head, residing in Manchester. The Cottonopolis' authority on chopped, screwed and everything in-between, Joey is also backing basement night Hot Milk. Basically, if you wanna swang, Joey's your man.
With a penchant for screw and the Dirty South, it was only right to get Joey's mixtape series 'Straight Swangin' onto the Don't Mix That series…so if you're looking for a mix peppered with the likes of Three 6 Mafia, Bun B, Slim Thug(gggaaaaa), YG, Joey's own chopped and screwed edits and Paul Wall (that white guy with a glimmering smile even your dentist would be proud of)…Straight Swangin is stuck on repeat.
Enjoy with a stryofoam cup of that finest dirty sprite. Joey B…your time!
p.s. lemme see your tongue ring…
Why Straight Swangin….
I like alot about the Southern States of America, but one of the main things is the candy painted cars sitting on swangers. I wanted to relate the mixtape series to the rides and the rims somehow, so calling it Straight Swangin seemed natural.
I didn't really plan to make a mixtape series, I decided I wanted to make a straight Dirty South mixtape cos I've always loved it. When I made the first one it had been ages since I'd done a rap mixtape as my focus was more on dancehall and bashment at the time. I used to listen to alot of Dirty South when I was growing up, and I wanted to share my passion for it. I always try and include new stuff and some of my favourite bangers from back in the day on the mixes. There's something about the production and style of the music which really moves me.
You've hit the South a few times…tell us about it…
The first time I went to the south was 2010. I was really stoked on how down to earth and humble everyone was, it kind of reminded me of Yorkshire. I was in Texas for SXSW with my brother and we managed to check a Paul Wall and Chamillionaire show in their home state; it blew my mind. Think it's the best rap show I ever witnessed, white tees as far as the I could see, that southern slang and classic Swisha House productions back to back!
I also hit up the Screw Shop in Houston which was a big moment for me. It was so exciting to visit the place where Screw was slangin tapes from.
I went back to the South this year, and apart from cruising around eating Chicken and Waffles and checking for new music, I think my favourite part was 'Super Sunday' in Algiers in New Orleans. It's a Mardi Gras Indian parade. People put on the suits that they'd been working on for months and had a massive party in the community…it was sick guy.
If you could play b2b with any DJ (dead or alive) who would you choose…
Dj Screw!
Purple Drank or tricked up Swisher Sweets?
A little from column A, a little from column B.
Gangsta Pat or Tommy Wright III?
Tommy Wright III.
Fave female rapper…
Lil Kim in her heyday.
Fave 3 6 Mafia vid…
Ridin Spinners mayne!
Fave rap cover…
Master P – MP Da Last Don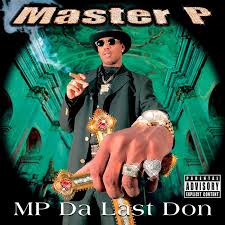 TWITTER / SOUNDCLOUD / FACEBOOK / JOEY'S DWT CHART